Salons
During the 75th Anniversary of the Art League, monthly Salons were held in the spirit of the fashionable Parisian Salons of the 17th century in a model that extended arts-centered discussions in the comfort of a private home. Each Salon is hosted by a local homeowner, some featuring a private overview of a collection of artwork, others delving into the artistic process of creating a body of artwork. Whether from the collector or from the artists, these Salons, complete with refreshments, help community members engage with discussions of artists, creative movements, art history, and more. Discussions are led by the homeowners and/or a leading professional on the evening's topic. Tickets are required and space is limited.
The Creative Process: At the Home of Maryanne Murray & BJ Clark
Tuesday, March 12
6:00 – 8:00 pm
Hear from fiber artists Betsey VonDreele and Sarah Pavlik as we spend an evening exploring the creative process of this unique artform in which art and craft collide. For these artists, fabric becomes paint, thread becomes line. Their snipping, adhering, stitching, folding, embroidering, and manipulating layers create 3-dimensional scenes. Join us at a private residence in downtown Lewes for the evening's discussion, which includes light appetizers and drinks.
The cost is $50 per person. Space is limited.
Lewes, DE 19958
From the Collector: Contemporary Work from the Collection of Cliff Diver
Tuesday, April 16
6:00-8:00 pm 
Enjoy an exclusive look at some of the contemporary collection of Clifford Diver in his stunning Lewes home, recently featured in Delaware Today and Beach life Magazines. Pieces in this collection have been loaned to museums around the world, including the Whitney, the Corcoran, and ICA Boston and the Venice Biennale. This will be feature different work than last year. We will feature works of James Siena and a remarkable 30 foot drawing by Dawn Clements. The evening's discussion touches on diversity in collecting, as well as the processes we use in reading art work. Refreshments will be served.
The cost is $100 per person
SOLD OUT
Lewes, DE 19958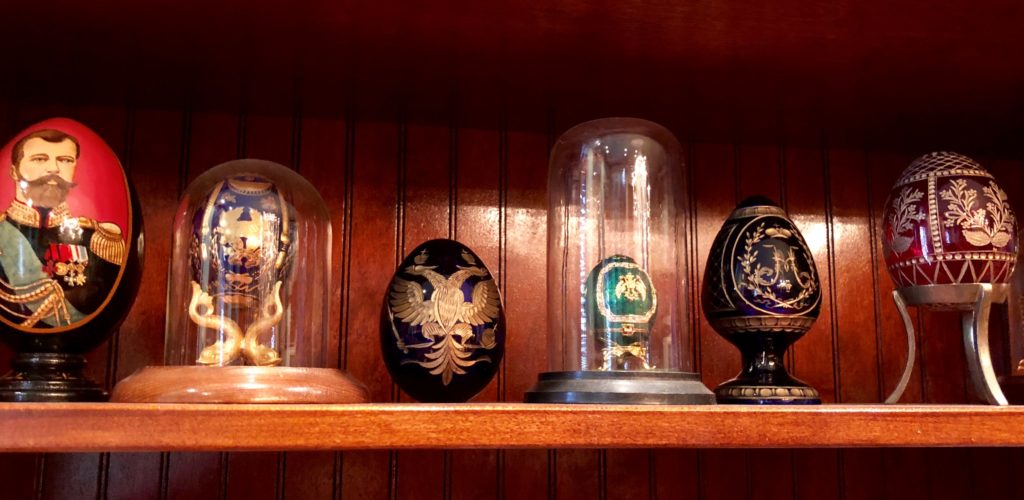 From the Collector: The Collectibles of Jim Prettyman
Wednesday, May 15
6:00 – 8:00 pm
If you missed seeing this house on RAL's 2018 Cottage Tour of Art, this is your chance to see an amazing array of collectibles, captured in each room of this private, Rehoboth Beach home. Family heirlooms and antiques are interspersed with unique, themed rooms which range in content from taxidermy to military history. Hear the stories behind historic artifacts, including an array of paintings and sculptures. 
The cost is $50 per person
Space is limited
Click here to register
Rehoboth Beach, DE 19971
From the Artist: The Studio of G.W. Thompson
Thursday, October 17
6:00-8:00 pm 
Enjoy an evening at this artist's secluded waterfront home and see how it inspires his abstract work and infuses it with environmental themes. Thompson works in a range of mediums that are as varied as the natural world he is exploring – acrylics, oils, pastels, charcoal, inks, collage and assemblage – as he attempts to "examine the relationship that humanity has with the environments we live in." A studio tour compliments the evening's discussion about the artistic process, and light refreshments will be served. Please note that this private home has stairs (inside and out) and may pose challenges for those with mobility impairments.
The cost is $50 per person
Space is limited
Click here to register
Lewes, DE