Geometric Abstractions
Works by Jack Knight
October 1, 2021 - October 31, 2021
Ventures Gallery
Opening reception: Friday, October 1, 2021 (5-7pm).
Artist Statement
Through painting I explore the use of color, form and shape to create visual geometric images in multiple variations or series.
Artist Bio
Jack Knight was born in Welland, Ontario, Canada and grew up in western New York. He graduated from Buffalo State College with a BS Degree in Art Education and New York State Teaching Certification. With a scholarship from the Buffalo Foundation he attended the Graduate School of Art at State University of New York at Buffalo and received a Master of Fine Arts Degree in Painting in 1976. He has served as adjunct art instructor with Empire State College and Niagara County Community College in New York as well as at Rutgers-Camden Campus, Burlington, Camden and Gloucester County Colleges in South Jersey.
In addition to having many solo exhibitions, his work has been exhibited in several group shows including the Albright-Knox Art Gallery, Buffalo, NY,  Hudson River Museum, Yonkers, NY, Museum of Fine Arts, Springfield, MA, Butler Institute of American Art, Youngstown, OH. ,Delaware Contemporary,  Riverfront Design Center, St. Louis, MO, The Noyes Museum, Oceanville, NJ , Fraser Gallery, Washington, DC. Le Cadre Gallery, Toronto and Avanti Galleries, New York, NY.  Prior solo exhibits include the Kingston Gallery, Boston, Schenectady Museum, Schenectady, NY, Southern Vermont Center for the Arts, Manchester, VT. Trenton City Museum,, Noyes Museum and 3rd Street Gallery, Philadelphia.
Jack has received numerous awards for his artwork and is represented in several corporate, museum and private collections including the Bank of Boston, Pennsylvania Bank & Trust, Milton Bradley Company, Ernst & Young, Occidental Chemical, Springfield Newspapers, Charles Burchfield Center, Schenectady Museum and the Southern Vermont Art Center. This year he is a recipient of the Established Artist Award for the Individual Artist Fellowship Grant from the Delaware Division of the Arts for Sculpture.
Image: "Tatamagouche #4," Oil and acrylic on canvas, 36″ x 36″ by Jack Knight
Abby Rose 1
Acrylic and oil base enamel
$1,200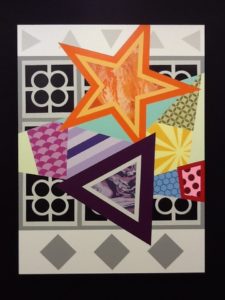 Sircus Series 10
Acrylic and oil base enamel
$1,200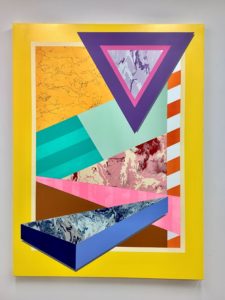 Beau Soleil 22
Acrylic and oil base enamel
$1,200
Tatamagouche 13
Acrylic and oil base enamel
$1,200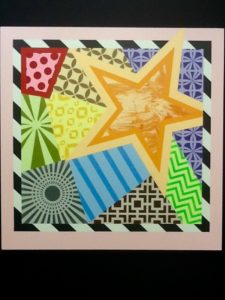 Abby Rose 14
Acrylic and oil base enamel
$800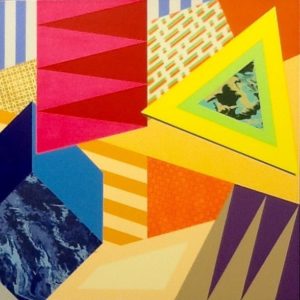 Tatamagouche 4
Acrylic and oil base enamel
$800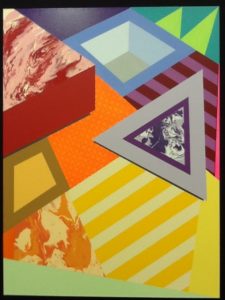 Tatamagouche 8
Acrylic and oil base enamel
$800

Tatamagouche 9
Acrylic and oil base enamel
$800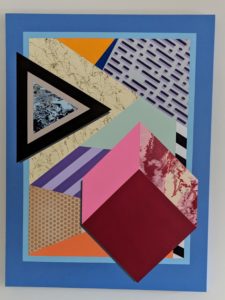 Beau Soleil 25
Acrylic and oil base enamel
$800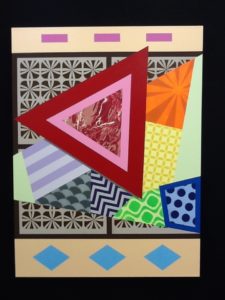 Sircus Series 13
Acrylic and oil base enamel
$800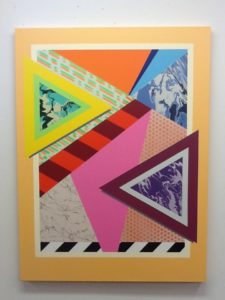 Beau Soleil 27
Acrylic and oil base enamel
$800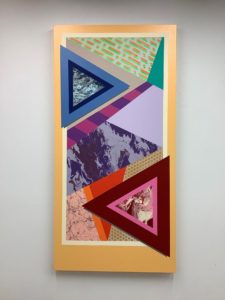 Beau Soleil 29
Acrylic and oil base enamel
$800