Interpretations of Nature
Works by William Patterson
October 1, 2021 - October 31, 2021
Corkran Gallery
Opening reception: Friday, October 1, 2021 (5-7pm).
Artist Statement
By being a visual artist I have the opportunity to capture the qualities that I find in the natural landscape. It is exciting for me to interpret and share these findings with the public.  My work is not about grandiose vistas but rather my reactions to the unique qualities of the many places that i have visited. It could be about lighting, color, movement or the moods that I sense when I view a scene. My joy is in sharing these interpretations with you so that you may also see the splendors of the natural world.  I draw inspiration to paint from artists such as, Marc Hanson, Colin Page, Edward Hoper, and William Trost Richards.
Bio
For the past fifty years Bill has been actively involved in the arts. He received his formal training from Rowan University, the University of the Arts, and Studio Incamminati, in Philadelphia. He holds a Bachelors Degree in Art Education and a Masters Degree in Teaching.  Bill taught art for 30 years in the New Jersey public school system. During his tenure, he mentored many students (who became art educators), as well as adults and hobbyists in oil painting, and drawing. After retiring from public education, Bill moved to Delaware and concentrated on landscape painting. He has participated in local outdoor art shows and has given workshops at all of the local art leagues throughout Sussex County. His studio is at his home on Round Pole Bridge Rd, and he is currently teaching adults at The Studios on Walnut in Milton, DE. During his tenure, Bill has received numerous awards throughout New Jersey and Delaware. His work has been featured in Delaware Beach Life, the Metropolitan Magazine, and the supplemental magazine" What's Happening" of the Philadelphia Inquirer. Bill is currently a member of the Rehoboth Art League and his work is represented by Peninsula Gallery, Lewes, DE. He also continues to receive private commissions. It is not unusual to see him throughout Sussex County with his camera and paint brushes in hand, scouting out his next artistic endeavor.
Image: "Active Surf" Oil, 48″ x 60″ by William Patterson.
Late Day Light
oil
$5,000
48″ x 60″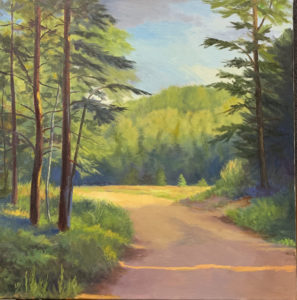 Bend in the Road
oil
$1,200
24″ x 24″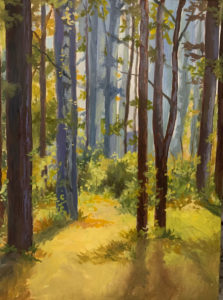 Sun Shining Through
oil
$475
12″ x 9″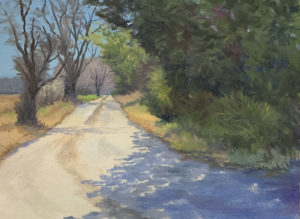 Good Day for a Walk
oil
$500
12″ x 16″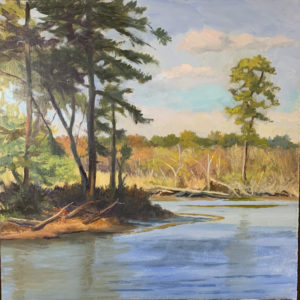 Low Tide
oil
$575
14″ x 14″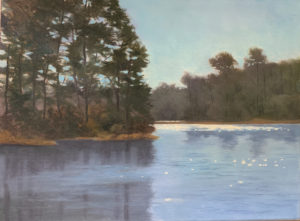 Mid Day Glare
oil
$750
18″ x 24″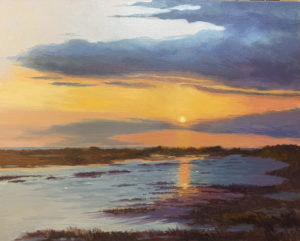 Golden Glow
oil
$575
16″ x 20″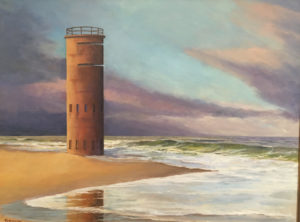 The Sentinel
oil
$900
18″ x 24″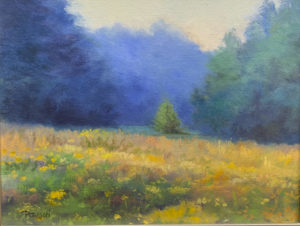 Growing Strong
oil
$475
11″ x 14″
Autumn's Path
oil
$475
11″ x 14″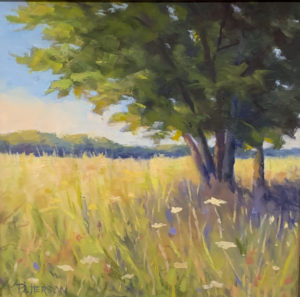 A Bit of Shade
oil
$475
12″ x 12″

Early Light
oil
$500
12″ x 16″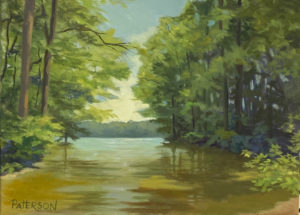 The Way Out
oil
$500
14″ x 16″

Day's Edge
oil
$750
16″ x 20″

Storm Surge
oil
$1200
20″ x 24″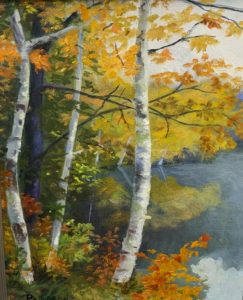 White Birch
oil
$300
10″ x 8″

The Lit Path
oil
$300
10″ x 8″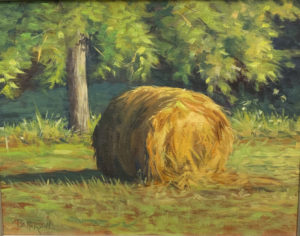 Hay Bale
oil
$475
11″ x 14″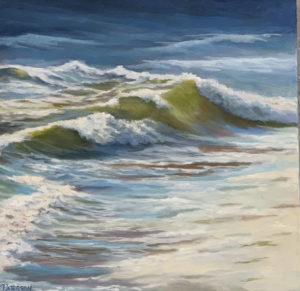 Under Tow
oil
$1200
24″ x 24″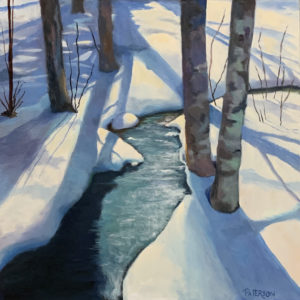 Winter White
oil
$1200
24″ x 24″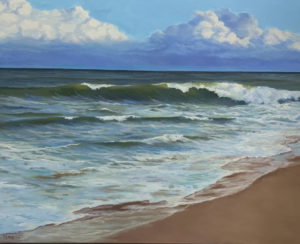 Incoming Tide
oil
$5000
48″ x 60″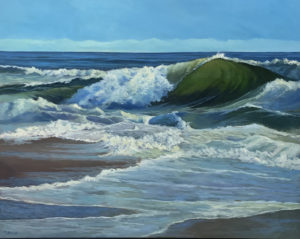 Active Surf
oil
$5000
48″ x 60″

Shadows
oil
$1200
24″ x 24″

Lifting Fog
oil
$500
16″ x 12″
A Walk in Redden
oil
$5000
60″ x 48″

Rehoboth Beach Sunrise
oil
$5000
60″ x 48″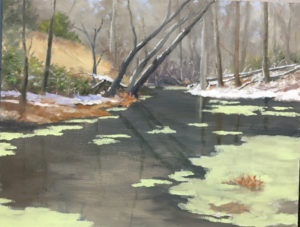 Last Indications of Winter
oil
$475
11″ x 14″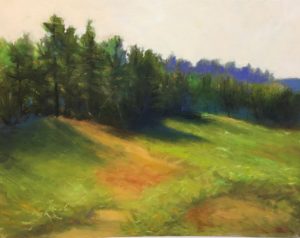 Northern Pine Forest
oil
$475
11″ x 14″