Seascapes – Under the Surface: Information
By David Heatwole and David Curtis
November 12, 2021 - December 12, 2021
Corkran Gallery
Opening reception: Friday, November 12, 2021 (5-7pm).
Gallery Talk:  From the artists, Saturday, December 11, 2021 (10am)
Artists Statement
"Existence is fluid and evolving, returning full-circle to its Origin.  Creation is followed by Evolution and Growth, until that growth creates an imbalance that Nature eventually corrects through mass-extinction events.  Hard on the heels of Extinction comes Creation, taking new forms to adapt to new realities.  So it has been and so it will be.  Life, as precarious as it seems, will always find a way.
The art of Davids Heatwole and Curtis explore the Divine Energy that fuels this cyclical process of Life, Death and Rebirth in both their physical and spiritual manifestations.  Macrocosms and Microcosms battle for supremacy within surreal landscapes filled with metaphors, leaving it to the viewer to sort it all out in the light of both unique and shared perspectives."
Artists Bio
The career of David Frederick Heatwole as an artist may have begun 238 years ago when his ancestors arrived in the Shenandoah Valley from Germany.  The immigrant Heatwoles were craftsmen and storytellers.  His father, a renowned sculptor of science fiction, fantasy and folk lore, fostered Heatwole's artistic pursuits, and his mother's carefree humor encouraged him to continually peruse the purity of discovery.  Today at the age of 51, as an 11th generation artist, David Heatwole lives and works in the greater Cleveland, Ohio area.  During his early years as an artist, Heatwole's work consisted primarily of drawings that were very detailed and laborious to complete; each piece told an elaborate story within its meticulous lines. His education in commercial art and illustration allowed him to continue telling stories and working with mediums within his comfort zone – pencil, charcoal and pastels, but it did not thrust him into his realm of timidity – painting.
Dave Curtis graduated from VA Tech in 1984 with a BA in Studio Art and has since shown his work in Washington DC, Maryland, Virginia and West Virginia in both group shows and solo shows.  He has work on permanent display within The Smithsonian Institution and on rotating exhibition aboard the USS Yorktown at Patriot's Point outside Charleston, SC.  Currently he keeps a studio open to the public at "Jefferson Street Artists" in Falls Church, VA. His work encompasses themes of history, literature, religion, folklore and mythology.  Current work consists of a series of fantastic visions of a post-apocalyptic world recreating itself from the ruins of our current world.  These surreal "aquariums" and "terrariums" teem with Jungian Archetypes and metaphors including the bizarre allegorical and almost Lovecraftian creatures that populate them.
Image: "Birth of Everything Imaginable," oil on canvas by David Heatwole

Odor Eaters
Acrylic
$600
24″ x 24″
David Curtis

Sights and Sounds of the Sea
Acrylic
$2000
24″ x 24″
David Curtis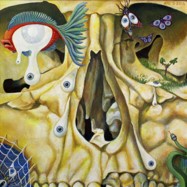 Birth of the Gods
Acrylic
$2500
24″ x 24″
David Curtis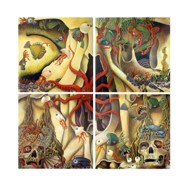 Aquarium Quadriptych
Acrylic
48″ x 48″
$6000
David Curtis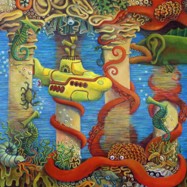 Ringo, I Don't Think We Are in
Pepperland Anymore
Acrylic
24″ x 24″
$3000
David Curtis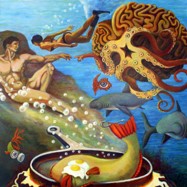 Creation with Pan-Seared Flounder
and Eggs
Acrylic
24″ x 24″
$3500
David Curtis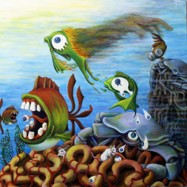 Flight of Ictheus
Acrylic
$1500
24″ x 24″
David Curtis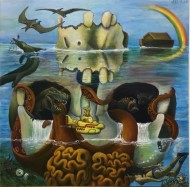 Ararat
Acrylic
$800
24″ x 24″
David Curtis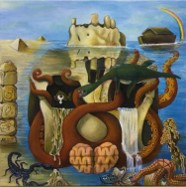 Mirage of Immortality
Acrylic
$700
24″ x 24″
David Curtis

Sea of Dali
Acrylic
$900
11″ x 16″
David Curtis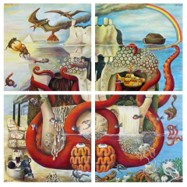 Meat the Beetles
(Quadriptych)
Acrylic
$6000
48″ x 48″
David Curtis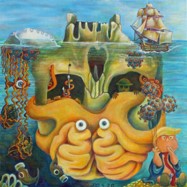 Men-O-War
Acrylic
$1800
24″ x 24″
David Curtis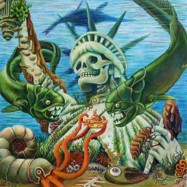 Patrick Henry's Dilemma
Acrylic
$800
24″ x 24″
David Curtis

Brief Candle
Acrylic
$700
24″ x 24″
David Curtis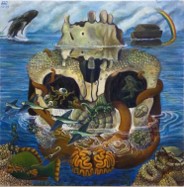 Saturn's Children
Acrylic
$800
24″ x 24″
David Curtis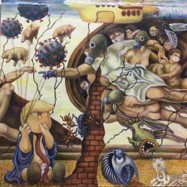 Pandemic Pantheon
Acrylic
$4000
24″ x 24″
David Curtis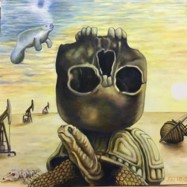 Ocean Sunset
Acrylic
$800
24″ x 24″
David Curtis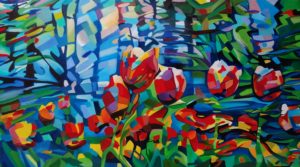 Blooms Among the Planes
Oil
$3,000
24″ x 29″
David Heatwole

Blalock Mystery
Oil
$4,000
30″ x 40″
David Heatwole

Sailing with Planes
Oil
$3,000
24″ x 24″
David Heatwole

Birth of Everything Imaginable
Oil
$9,000
36″ x 48″
David Heatwole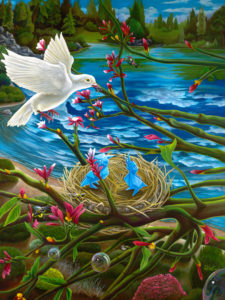 Divine Alteration
Oil
$25,000
40″ x 30″
David Heatwole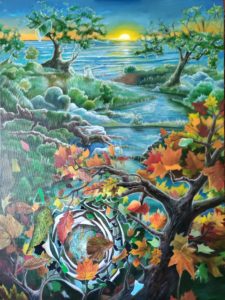 Dreaming of What Will Come
Oil
$3,000
38″ x 28″
David Heatwole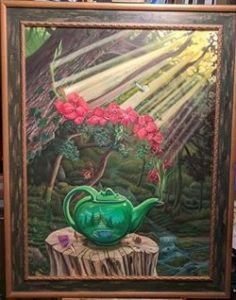 in-Sani Tea – Mandela with Hint of
Gladiola Blossom
Oil
$20,000
40″ x 30″
David Heatwole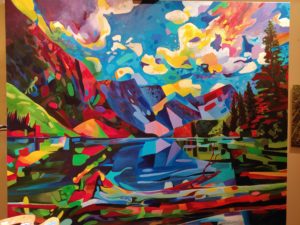 Lake of Shifting Planes
Oil
$5,000
48″ x 60″
David Heatwole

Reaching for the Promise
Oil
$4,000
18″ x 24″
David Heatwole