RAL Regional Juried Photography Exhibition
Open Regional Call: All artists living in DE, PA, NJ, VA, MD, DC
January 4, 2019 - February 7, 2019
Tubbs Gallery
Juror and Awards Judge, Alida Fish
Opening Reception, Friday, January 4, 2019, 5-7pm
Award Announcements, Friday, January 4, 2019, 6pm
Gallery Talk: From the Juror and Judge, with Alida Fish, Saturday, January 5, 2019, 2-3pm
About the Exhibition
The Rehoboth Art League has hosted annual juried photography exhibitions since 2016. These past exhibitions carried with them a relatively limited number of eligible participants. The scope of this year's exhibition was expanded by inviting all artists living in Delaware, Pennsylvania, Maryland, Virginia, New Jersey, and Washington D.C. to participate.    

Juror and Awards Judge 
ALIDA FISH received a BA degree from Smith College, Northampton, Massachusetts, and an MFA in photography from the Rochester Institute of Technology, NY.  She is Professor Emerita at The University of the Arts, Philadelphia, where she served as Chair of the Media Arts Department, and later Interim Dean of the College of Art, Media, and Design. She is currently the President of Fish Studios, LLC.
Her photographs have been exhibited throughout the United States in galleries and museums including The Philadelphia Museum, The Delaware Art Museum, The Portland Museum, The Albright-Knox, The Pennsylvania Academy, The Santa Barbara Museum, and The Florence Griswold Museum. She has received numerous grants including an Individual Fellowship from the National Endowment for the Arts and the Masters Award from the Delaware State Arts Council. She has been sponsored as a resident artist by many institutions including The American Academy in Rome, Anderson Ranch in Colorado, and Visual Studies Workshop in Rochester, New York. She serves on the Board of Trustees for Penland School of Crafts.
Complete resume
Participating Artists
Steven Billups | Ralph Blessing | Cynthia Bonnes | Jacqueline Bruce-Yamin | Roman Coia | Christina Cole | Richard S Davidson | Michel Demanche | PeggyFox | Barry Good  Andy Gordon | Dana Greenblatt | Olivia Guidara | Paul Hammesfahr | Lee Hoover | Madeline Horstman | Mark Houlday | Michael Hower | John Hoyt | George Hudson | Claire Ingley | Don James | Mary Johnson | Marilyn Johnson | Kathleen Kline | Virginia Lockman| Dave Magyar | Antonio McAfee | John McClenahen | Marta Nammack  | Robert Pilkington | Christina Rexon | John Roecker | Kraft Rompf | Paul Rosenstein | George Sass | Stephen Schiff | Danny Schweers | Dick Snyder |  Richard Stephens | Robert Sullivan Mary Targonski | Kyle Thornes | Peter Treiber | Peggy Udinski | Michel Vitiello | Carol Ward | Richard Weiblinger |  Gloria Whitney | Nelson Whitney | Libby Zando
Awards

First Place Award
D'Angelo as Mary Magdalene,
Antonio McAfee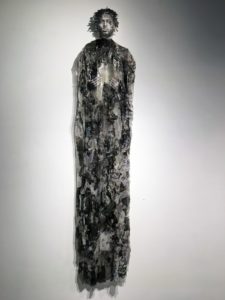 $500 prize sponsored by Delaware Beach Life Magazine
Second Place Award
Uninvited
Mary Johnson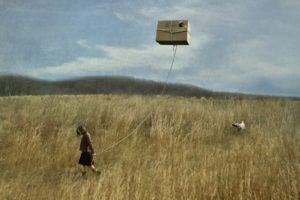 $250 prize sponsored by Sally Packard & Dinah Reath
Third Place Award
Milky Way at Low Tide
Carol Ward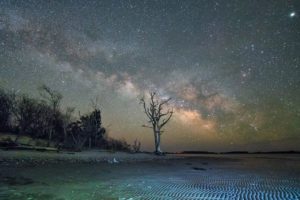 $150 prize sponsored by
Coastal Camera Club
Honorable Mention
Poseidon's Mist
Cynthia Bonnes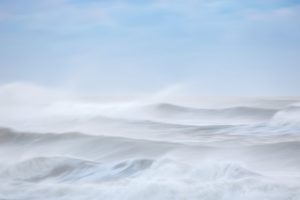 $75 prize sponsored by an anonymous donor
Opening reception generously sponsored by: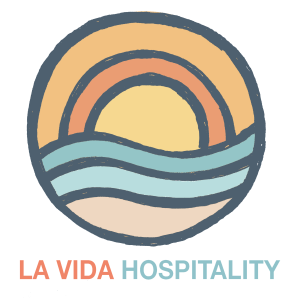 Image: Gerry Meeks, Cumulative Distraction III, 2017, archival pigment print, 16x 23." Winner, First Place Award, Third Annual RAL Juried Photography Exhibition