David Oleski: Prime Numbers
A collection of the recent still-life oil paintings of David Oleski
July 17, 2020 - August 23, 2020
Ventures 
Artist Statement
David has found a voice in his version of an intense scrutiny of the world around him. Following in the footsteps of the 19th century Impressionists, he began a deep exploration into increasingly fragmented views of simple still lifes. He captures a sense of rhythm and atmosphere with sophisticated colors and thick and deliberate brushwork.
Biography
David Oleski. b.1961. Boston, Massachusetts; education: 1983, Bachelor of Fine Arts, Maryland Institute, College of Art, Baltimore, Maryland; currently living in West Chester, Pennsylvania.

Image: "Eleven Green Apples," oil, 40 inches by 60 inches by David Oleski
Paintings are available for purchase by contacting Rehoboth Art League or by inquiry by clicking the titles.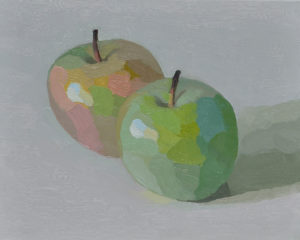 Two Apples
Oil
$1200
16 x 20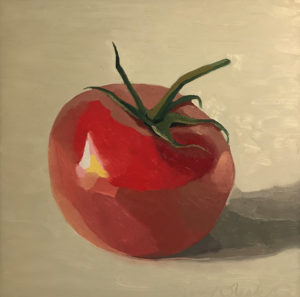 One Tomato 
Oil
$2,400
30 x 30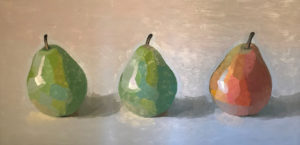 Three Pears
Oil
$3,800
30 x 60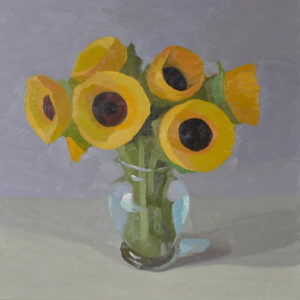 Sunflowers
Oil
$2,400
30 x 30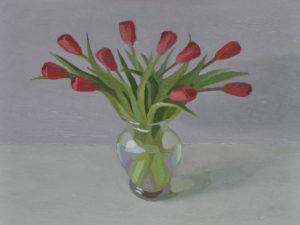 Red Tulips
Oil
$3,400
30 x 40

Two Pears
Oil
$2,400
30 x 30
One Mango
Oil
$2,400
30 x 30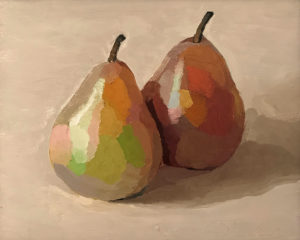 Two Pears
Oil
$1,200
16 x 20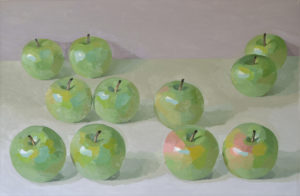 Eleven Green Apples
Oil
$5,200
40 x 60
Three Black Plums
Oil
$3,800
30 x 60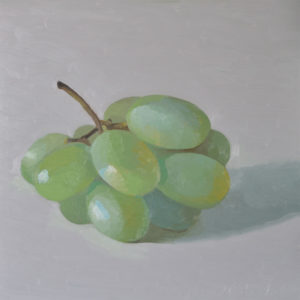 Green Grapes
Oil
$2,400
30 x 30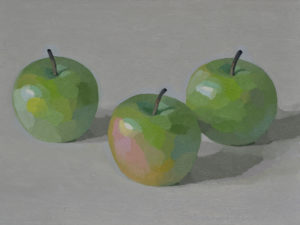 Three Green Apples
Oil
SOLD
30 x 40
Seven Lemons
Oil
$3,400
30 x 40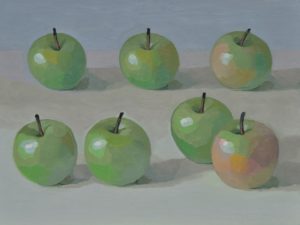 Seven Apples
Oil
$3,400
30 x 40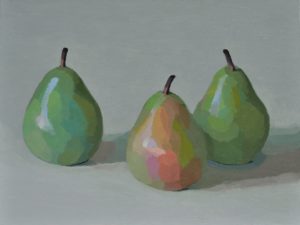 Three Pears
Oil
$3,400
30 x 40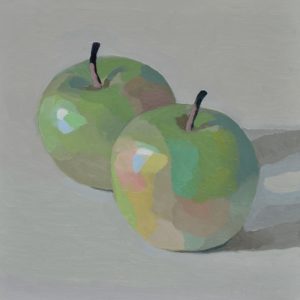 Two Apples
Oil
$2,400
30 x 30