RAL Regional Juried Photography Exhibition
Open Regional Call: All artists living in DE, PA, NJ, VA, MD, DC
January 31, 2020 - March 8, 2020
Corkran Gallery
Juror and Awards Judge, Gabrielle Tillenburg
Opening Reception, Friday, January 31, 2020, 5-7pm
Award Announcements, Friday, January 31, 2020, 6pm
Gallery Talk: From the Juror and Judge, with Gabrielle Tillenburg, Saturday, February 1, 2020, 10am
About the Exhibition
The Rehoboth Art League invites both members and non-members living in DE, PA, NJ, VA, MD, DC to submit images for the 5th Annual Juried Photography Exhibition. All subjects and styles are eligible from traditional to contemporary and created within the past two years.

Juror and Awards Judge 
GABRIELLE TILLENBURG – holds a B.F.A. in Film from the University of Central Florida. Producing film screenings and coordinating a multimedia exhibition led her to pursue a career in arts administration. A DMV native, she returned to the District and has worked as the Visual Arts Coordinator at the Mansion at Strathmore in Bethesda, MD for the past four years. In addition to developing exhibition-related events and education opportunities, she has programed 21 solo and duo exhibitions of emerging to mid-career artists and coordinates their annual juried exhibitions. At Strathmore she has curated Surfacing, a photography exhibition exploring concepts introduced by philosopher Roland Barthes, and is curating two forthcoming exhibitions for their 2020 season. Outside of Strathmore, she has worked with Adah Rose Gallery at Pulse Miami, curated Soft Serve at Willow Street Gallery and participated as a reviewer for their public Portfolio Review program in partnership with East Coast Art Collective. Gabrielle is on the board of Touchstone Foundation for the Arts, a committee member of ArtWatch, and a 2019-2020 Faith Flanagan Fellow with Art Table DC with which she has co-published In Defense of Art. Her film, Fantasy Land, has exhibited at film festivals throughout the United States and abroad, and her production work has been awarded competitive grants from Kodak and the Coup de Coeur at Cannes Film Festival. 
Congratulations to this year's selected artists.
Norman Bell, Phyllis Berger, Petra Bernstein, Steven Billups, Jacqueline Bruce-Yamin, Roman Coia, Dana Dagle Long, Matailong Du, Ned Egan, John Ellsworth, Wendy Erickson, E.W. Faircloth, Andy Gordon, Paul Hammesfahr, Brook Hedge, Brandon Hirt, John Hoyt, Don James, Mary Johnson, Dexter Joseph Jr, Jennie Keith, Leslie Lesko, James Luciana, Dave Magyar, John McClenahen, Herb Muktarian, Marta Nammack, Chris Rexon, Mark Sanders, Danny Schweers, Dick Snyder, Glenn Strachan, Mary Targonski, Carol Ward, John Yeatman Jr.
Opening reception generously sponsored by: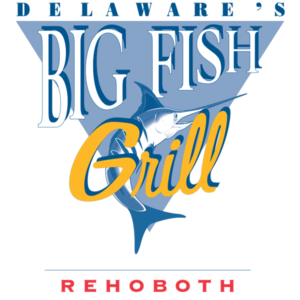 Image: (detail) 2019 First Place Winner "D'Angelo as Mary Magdalene," acrylic medium, pigment print, and pigment ink by Antonio McAfee.