Member Artist of the Month
John Schisler
October 1, 2020 - October 31, 2020
The Rehoboth Art League is pleased to announce, John Schisler, as our featured artist for the month of October, 2020.
John Schisler was born in Baltimore, Maryland in 1972.  He began painting at the Conrad Miller Studio in Fells Point, Maryland at the age of 17. 
At the Conrad Miller Studio, John studied the use of Maroger Mediums and the techniques of the Dutch Masters through the teaching of Nancy Lee Conrad and Melvin Miller who were both students of Jacques Maroger.
He learned to make and use 'black oil', which is used as a basis for the mediums of such masters as Titian, Rubens, and Rembrandt.  The advantage of this medium is the ability to obtain the qualities of color, shadow, and brilliance found only in their paintings. 
His style is classical realism. Keeping with the tradition of the old masters, he makes the black oil that is then used to make medium as well as oil paint by mixing with powdered pigments. 
In early 2011, John began to pursue a full time career in art.  Along with painting, he also teaches his traditional painting techniques at his home studio in Georgetown, DE.
In the past decade John has had numerous shows and has garnered many awards for his oil paintings.
Professional Associations
Oil Painters of America
National Oil & Acrylic Painter's Society
International Guild of Realism
The works represented here are available for purchase by contacting Nick Serratore, Exhibitions Director  
Image: Game Day, oil, by John Schisler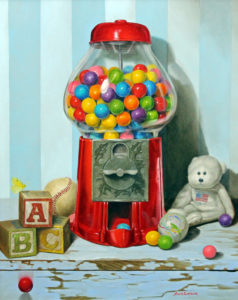 ABC Gum
Oil on panel
$2,500
20″ x 16″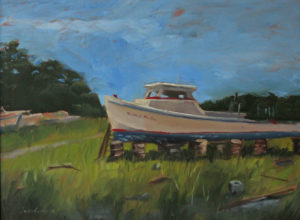 Dry Dock
Oil on panel
$500
12″ x 16″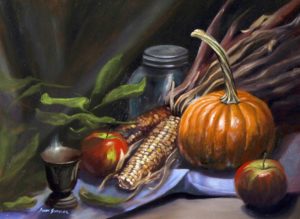 Pumpkin Spice
Oil on panel
$700
12″ x 16″
John Deere Green
Oil on panel
$700
12″ x 16″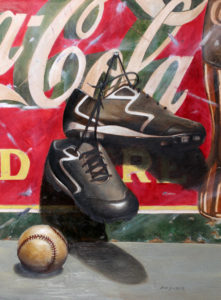 Game Day
Oil on panel
$1,800
16″ x 12″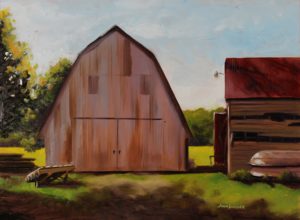 Sussex Farm
Oil on panel
$700
12″ x 16″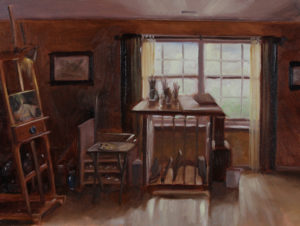 Artist's Studio
Oil on panel
$500
8″ x 10″

Sycamore
Oil on panel
$500
12″ x 9″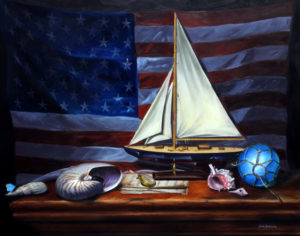 Songs of the Sea
Oil on panel
$4,500
24″ x 30″