Member Artist of the Month
Susan Petze-Rosenblum
November 1, 2020 - November 30, 2020
The Rehoboth Art League is pleased to announce, Susan Petze-Rosenblum, as our featured artist for the month of November, 2020.
Bio:
Susan Petze-Rosenblum, originally from northern New Jersey, moved to Delaware in 2015 after retiring from a 40+ year career in the corporate business world in Manhattan.  Her life-long love of making art, which was put on hold during her corporate career, was reawakened with the guidance and mentorship of artists and instructors at the Rehoboth Art League and other local art organizations in the southern Delaware area.
Susan is currently in a formative period, discovering and experimenting with different mediums and subject matter, depending on her mood and what calls to her at the moment.  As such, her artistic style is eclectic as she continues to explore ways to express her passions and feelings to her audience, whether she is drawing or painting animals, landscapes, or portraits.

The works represented here are available for purchase by contacting Nick Serratore, Exhibitions Director  
Image: A Good Snooze, oil, by Susan Petze-Rosenblum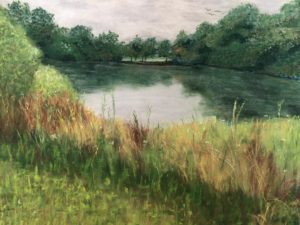 Around the Pond
Pastel
$400
16″ x 22″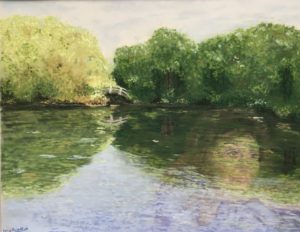 Reflections
Pastel
$250
11″ x 14″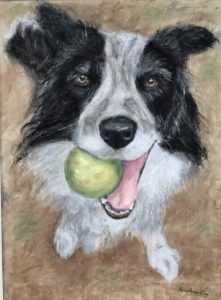 Play Ball
Pastel
$250
12″ x 9″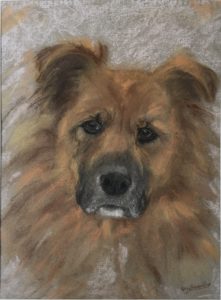 Bonnie
Pastel
$175
11″ x 8.5″

Portrait of a Young Dog
Oil on panel
$400
16″ x 12″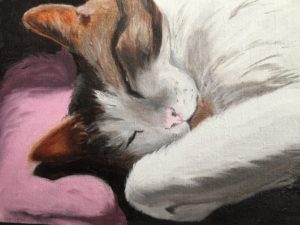 A Good Snooze
Oil on panel
$120
6″ x 8″

Agility Dog
Charcoal
$250
12″ x 16″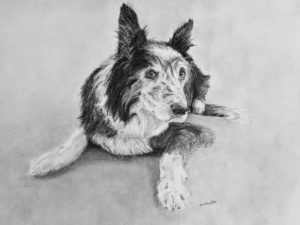 Hogan
Charcoal
$250
12′ x 16″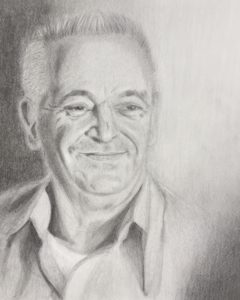 Dad's Smile
Graphite
$125
12″ x 9″

Boardwalk Musings
Graphite
$300
14″ x 18″