Season: Spring
A Member's Juried Showcase
April 24, 2020 - July 12, 2020
This Member's Juried Showcase, originally scheduled to open at the Rehoboth Beach City Hall, will be showcased on our website. The show will be hung at City Hall as soon as public restrictions are lifted. 
This year's 2020 members' juried exhibitions showcased at the Rehoboth Beach City Hall will focus on "Seasons" and will include and represent the four distinct times of year along with any scenes, events, or activities associated with the four seasons.  The Seasons have always been associated as a universal reminder of the passage of time and life's cyclical nature.  It has always been a favorite allegorical vessel for artists whether its deeply personal or simply capturing the changing surroundings.  The transition from a cold winter into spring is often associated as a time of rebirth.  Buds appear on trees and grass starts to grow after winter sleep. Shades of green surface all over.  Spring is the time when everything wakes up and develops.  Flowers bloom and spread their sweet fragrance all around. Nature becomes renovated and gets ready for productive and warm months. It's a time for "Spring Break" and being outdoors. People tend to be creative during this season.
Paintings can be purchased by clicking the titles. You will be directed to Masterpiece Online then click on the Inquiry button.  An RAL staff member will contact you for payment and delivery arrangements.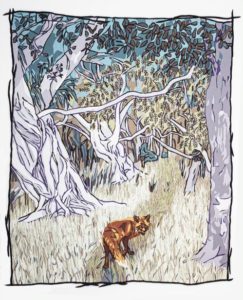 Joseph Barbaccia
Forest Glen
Polymer Clay
16″ x 14″
$200
Alice Betts
Chias and Poppies
Pastel
18.5″ x 26″
$1,336.00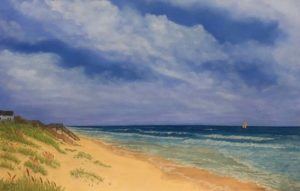 Alice Betts
Sailing Bliss
Pastel
24.75″ x 35″
$2,900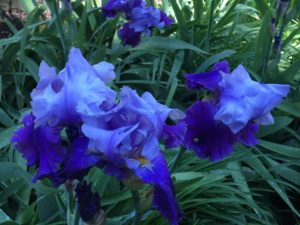 Denise Clemons 
Iris
Archival Digital Print
9″ x 12″
$45
Denise Clemons 
Camellia
Archival Digital Print
9″ x 12″
$45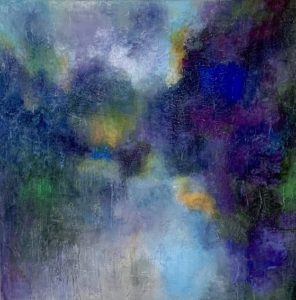 Karen Hutchison
Deja Vu
Mixed media
24″ x 24″
$725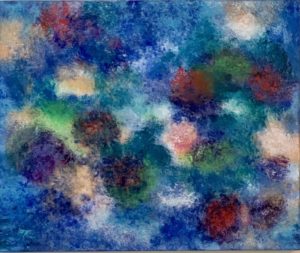 Karen Hutchison
Am I Too Much?
Acrylic
20″ x 24″
$345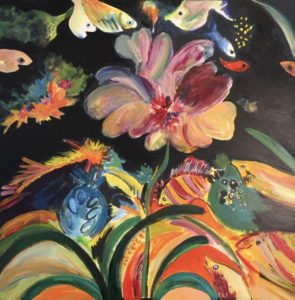 Jane Knaus
Happy Fish
Mixed Media
24″ x 24″
$320

Jane Knaus
Fishscape
Acrylic
24″ x 24″
$320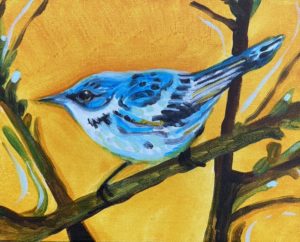 Melissa May
Morning Song
Acrylic
8″ x 10″
$150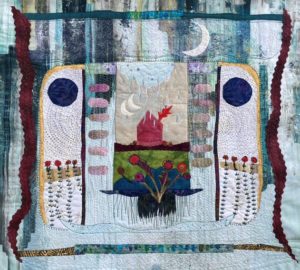 Melissa May
April Showers Bring May Flowers
Collage
24″ x 28″
$300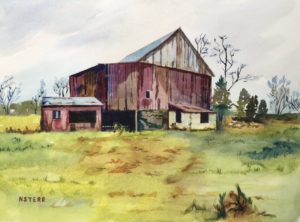 Nancy Sterr Lang
Bucks County Barn
Watercolor
14″ x 18″
$275
Nancy Sterr Lang
Tuckerton Creek Marina
Watercolor
15″ x 22″
$650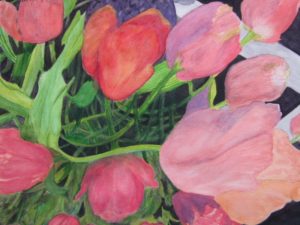 Diane Weber
Tulips in Amsterdam
Watercolor
16″ x 20″
$400
Diane Weber
Feeding Frenzy
Watercolor
16″ x 20″
$350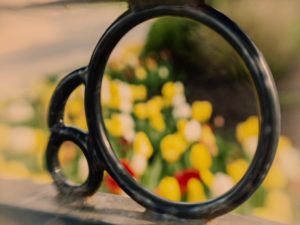 Jacquie O Young
Spring Stroll
Archival Digital Print"
18″ x 22″
$150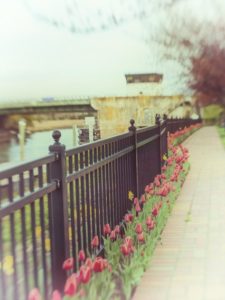 Jacquie O Young
Tip-toe by the Tulips
Archival Digital Print"
22″ x 18″
$150