Seasons: Summer
Juried Members' Showcase Exhibition
July 17, 2020 - September 20, 2020
Rehoboth Beach Municipal Building

Opening Reception: There will be no opening reception for this show


Theme:
The third 2020 Members' juried exhibition showcased at the Rehoboth Beach City Hall will continue to focus on the four seasons with the next being summer. 
Ah Summer.  The warmest season of the year and the hottest. The season alone can conjure up hundreds of images from family vacations at the shore and walks along the beaches to camping and canoeing, backyard barbeques, swimming pools, the Fourth of July, and just being in the great outdoors. Summertime means fun in the sun. RAL invites its members working in 2D to submit work interpreting what summer means to them. Any medium and style from traditional to abstract will be accepted for review.
Exhibition Juror: Brook Hedge
Brook Hedge was raised in a family that was active in the art world.  Her mother and father managed art galleries on Madison Avenue in New York City. Brook accompanied her mother on weekends, studied the paintings and drew while her mother worked. She retains a number of gallery pieces from the 1950s and 1960s.
Through the years, she has studied photography with different professionals and has exhibited in a number of juried shows, including: the 1992 11th Washington D.C. Area Wide Amateur Photography Exhibition; the 2010 joint show held by Packard-Reath Gallery in Lewes and Gallery 50 in Rehoboth; in numerous juried shows held by the Rehoboth Art League, as well as, in exhibitions at the Biggs Museum in Dover, each of which encompassed works from seven states.  She has twice won the William Horn Award for best photograph in the Annual Rehoboth Art League Members Fine Art Exhibition. She has won several Awards of Excellence at the Biennial Exhibitions held at the Rehoboth Art League.  She also has exhibited at the South x Southeast Gallery in Georgia and, last June, had a solo exhibition at Peninsula Gallery in Lewes, one of Delaware's largest galleries.
Congratulations to the following artists that were accepted into the show:  Tina Alinskas, Alice Betts, Cynthia Dibbs, Douglas Elliott, Laura Erickson, Yvonne Frankis, Carol Gray, Brandon Hirt, Judy Juan, Joanne Lamm, Jane McElvany-Coonce, Aina Nergaard-Nammack, Sandi Parker, Susan Petze-Rosenblum, J. Stacy Rogers, Peter Treiber.
Image Credit:  "Dolle's Late Sun II," watercolor, by Rodney Cook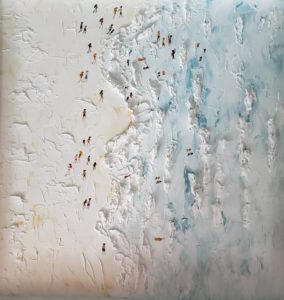 Early Sunday Morning
Tina Alinskas
Mixed Media
$650
30 x 30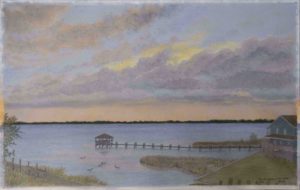 Quiet Evening on the Sound
Alice Betts
Pastel
$2,900
25 x 35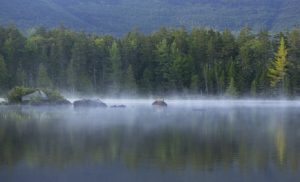 Summer Canoeing on Moosehead Lake
Cynthia Dibbs
Archival Digital Print
$250
12 x 24