2018 Outdoor Show
45th ANNUAL OUTDOOR FINE ART & FINE CRAFT SHOW
Over 125 artists and artisans from around the country will display and sell their fine art and fine crafts amidst the Rehoboth Art League's 3.5 acre historic wooded campus in Henlopen Acres.
The annual Outdoor Show is a juried event yielding exceptional work, and many of the artists actively enjoy demonstrating their creativity during each day of the show. Historically, work was hung on snow fences surrounding the property, and some artists maintain this homage to history, while others display their work in booths throughout RAL's grounds.
The Outdoor Show is not just a fine art and fine crafts show, but is a fun summer event full of activities, including great food, music, historic tours, face-painting, artist demonstrations, gallery exhibits, beautiful gardens, the historic Homestead, and a Dogfish Head Beer Garden.
REFRESHMENTS
Enjoy lunch at The Point's café in the Chambers Building, and seafood favorites at Chesapeake & Maine's tent across from the Corkran Galley. There will also be lemonade outside the Children's Studio with proceeds benefitting RAL's Visual Arts Outreach program, which offers free arts education opportunities to young people in underserved areas of Sussex County. In the afternoon, wander the Homestead Garden, where Dogfish Head craft brews will be offered, with proceeds to benefit the care of RAL's historic gardens. Also find this local brewery favorite outside of the Corkran Gallery.
MUSIC
Our Outdoor Show annual offers an array of performing musicians for our attendees to enjoy. This year don't miss the soft rock performances of the Ginger Duo; the instrumentals of Van Williamson; jazz by the Jay Brown Trio and Mike McShane; and the acoustics of Harry Charles. We will also have roaming musical acts, including our crowd favorite, a timeless barbershop quartet.
CHILDREN'S ACTIVITIES
Children under 12 enter the Outdoor Show for free. And we have plenty for them to do while they are visiting. A number of artists work in their booths during the show, and members of RAL's Pottery School and Studio will be showing children how they create ceramic masterpieces on the wheel, just outside the Chambers Building. And don't miss our face painting tent, where artist Sherry Biele will transform any child (or adult) with her creativity.
TRANSPORTATION
Limited parking is available in proximity to the Rehoboth Art League's campus. We encourage guests to take the Jolly Trolley shuttle, provided by the art league, which runs throughout all days of the event, beginning at 9:45am each morning. Parking for the shuttles is provided at Fresh Market on Route 1 and the Rehoboth Elementary School at 500 Stockley Street. 
TICKETS
There is a weekend entry fee of $5 for adult. There is no charge for children under the age of 12. Tickets can be purchased at the gate.
ENTER THE RAFFLE TO WIN AN ORIGINAL NINA MICKELSEN SILKSCREEN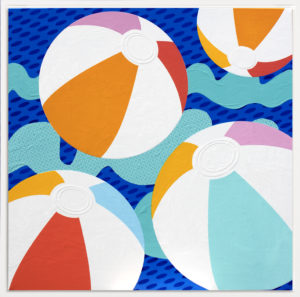 Nina Mickelsen, recognized for her bold, graphic silkscreens of beach iconography, has donated one of her original pieces of art to the Rehoboth Art League to help raise funds to support its education and exhibition programs. The 41″ x 41″ silk screen of iconic beach imagery, valued at $2,700, is titled Jump In! and sits inside a white, wooden frame. 
The artwork will be on display in the Corkran Gallery. Raffle tickets are $5 per ticket or 5 tickets for $20. Tickets may be purchased at the membership booth, the front desks of the Corkran Gallery and the Homestead Gallery through August 12th.
The raffle will take place at 4pm on August 12th. To be eligible, ticket holders must be 18 years or older and include phone number, address, email and name on each ticket.   Click here for more information on Nina Mickelsen.
SPONSORS
With thanks to our 2018 Outdoor Show Underwriter: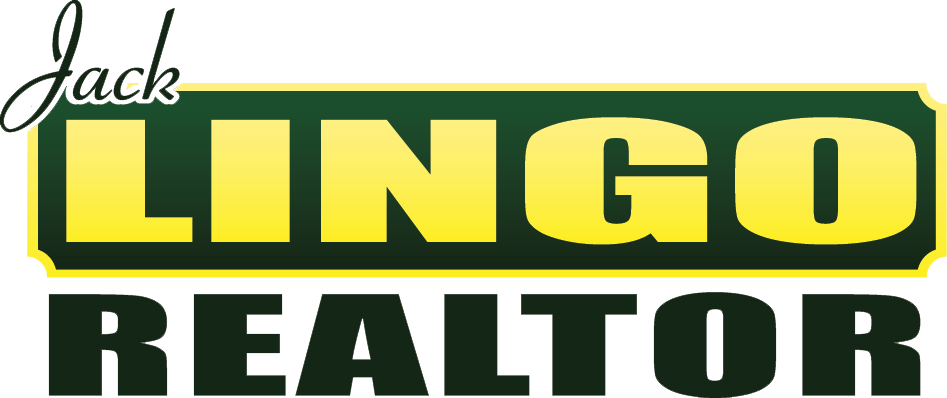 and our additional Outdoor Show sponsors and supporters: