Cottage Tour
July 11 - July 12, 2023
The Rehoboth Art League is pleased to continue its Cottage Tour, now in its 73rd year. As part of our 85th anniversary in 2023, the Cottage Tour will return live and be held in its traditional two-day format from 10am to 3pm on Tuesday, July 11 and Wednesday, July 12, 2023!
The Cottage Tour Committee, a group of hard-working volunteers, has worked hard to vet and secure another very special selection of local homes that showcase the best of the area's art and design. The homes on this year's tour offer a variety of landscapes, interior and architectural designs, ranging from historically significant to contemporary and sleek. Some homes have quite an evolving history and many homeowners showcase memories, artwork, and collections in creative ways.  
Homes on the 2023 Tour
Check back as we add additional images of homes on this year's Cottage Tour. The tour is self-paced and transportation on the Jolly Trolley to each location is provided by the Art League. The Tour's ticket and program book features original artwork of each home and includes addresses, home descriptions, and driving instructions.

Home No. 1
12 Dodds Lane
Henlopen Acres
Home No. 2
29 Pennsylvania Avenue
Rehoboth Beach
Home No. 3
38274 Anna B Street
Rehoboth Beach
Home No. 4
8 Silver Lane
Rehoboth Beach
Home No. 5
59 Windsor Road
Rehoboth Beach
Yacht and Country Club
Home No. 6
37390 Oxford Court
Grande at Canal Point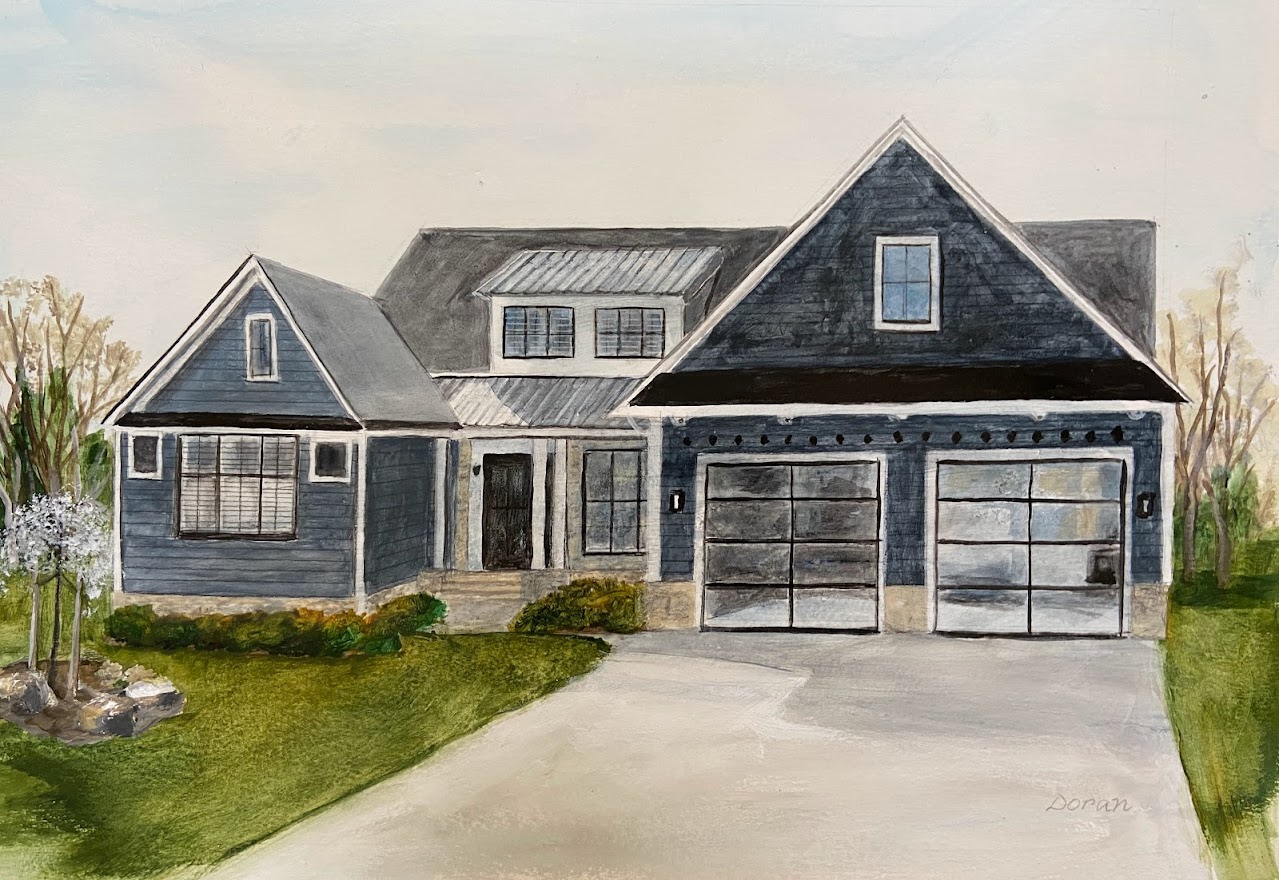 Home No. 7
4 Ewald Street
Canal Corcoran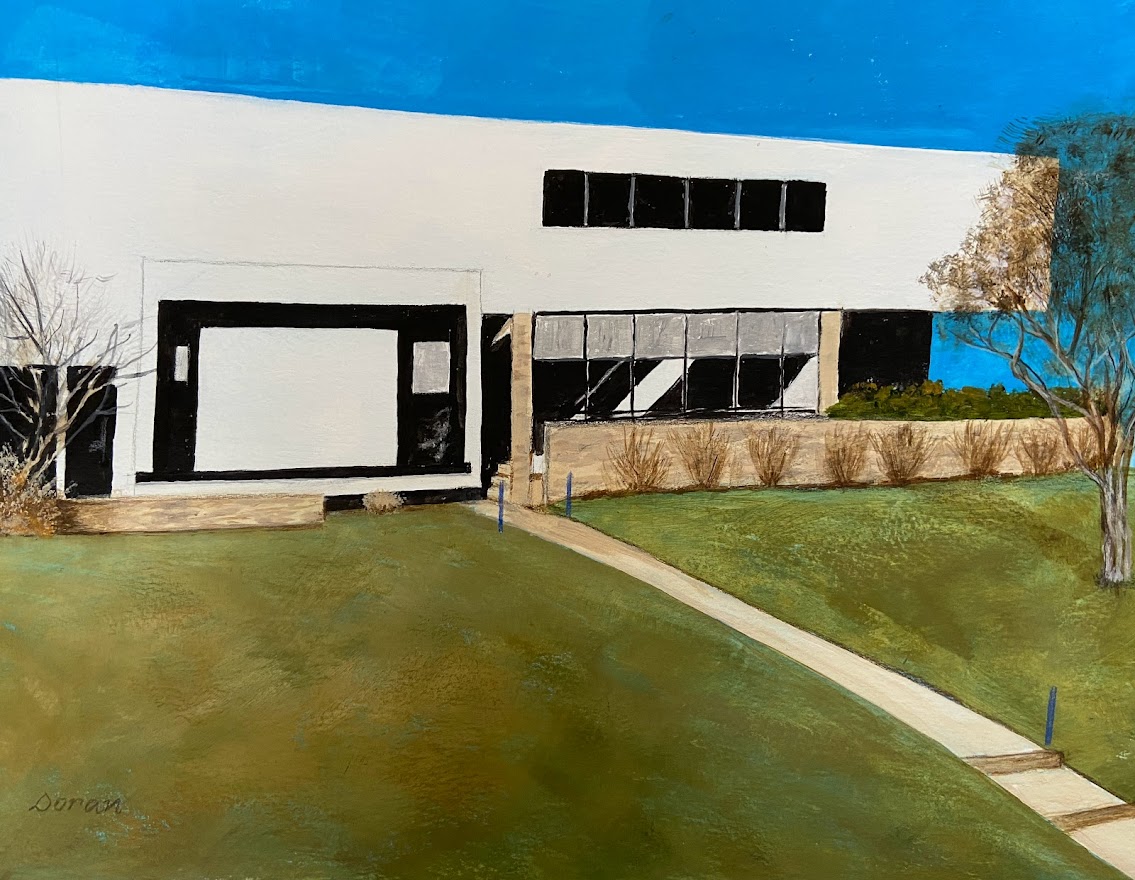 Home No. 9
15 Wades Court
Canal Corkran
2023 Cottage Tour Artist
Jean Doran was born in Hawaii and has lived in nine different states; currently she resides and paints in Lewes, Delaware. She graduated summa cum laude with a BA in art education from the University of Maryland and studied under Mitchell Jamison in graduate school. Further education included an intensive study of portraiture, both of humans and animals, one of her favorite subjects.
A love of nature is often displayed in Doran's paintings, with a recurring theme of nature enhancing man's work, man-made objects that are softened by being in the midst of a natural setting. A move to Lewes in 1998 opened up both new subject matter for her paintings and an abiding love of small-town life. In addition to oil and acrylic painting on canvas and board, she paints furniture, providing a work of art that is functional as well as fun and artistic.
Her paintings are represented in collections from Maine to California and may be seen by appointment in her studio, at the Rehoboth Art League, and in various shows in the Mid-Atlantic area.
Ticket Sales
The ticket for the tour is a commemorative program booklet with an image and description of each home on the tour. Tickets are $40 per person (appropriate for ages 13 and above). After June 30, tickets are only available at the Art League's Henlopen Acres campus, 12 Dodds Lane, or at homes on the Cottage Tour. (Please note tickets previously purchased on the RAL website and by phone must be picked up at RAL.)
Tickets for the tour–payable by cash or check only–are also available at the following locations after June 29th, 2023: In Rehoboth Beach at Bellinger's Jewelers, Browseabout Books, Design Center of Rehoboth, Windsor's Flowers & Plants, and J. Conn Scott; in Fenwick at Carolina Street; in Lewes at Community Bank of Delaware; in Bethany Beach at Sea Needles. Tickets for the tour are also available the day of the tour at any of the homes, based on availability, and the Rehoboth Art League.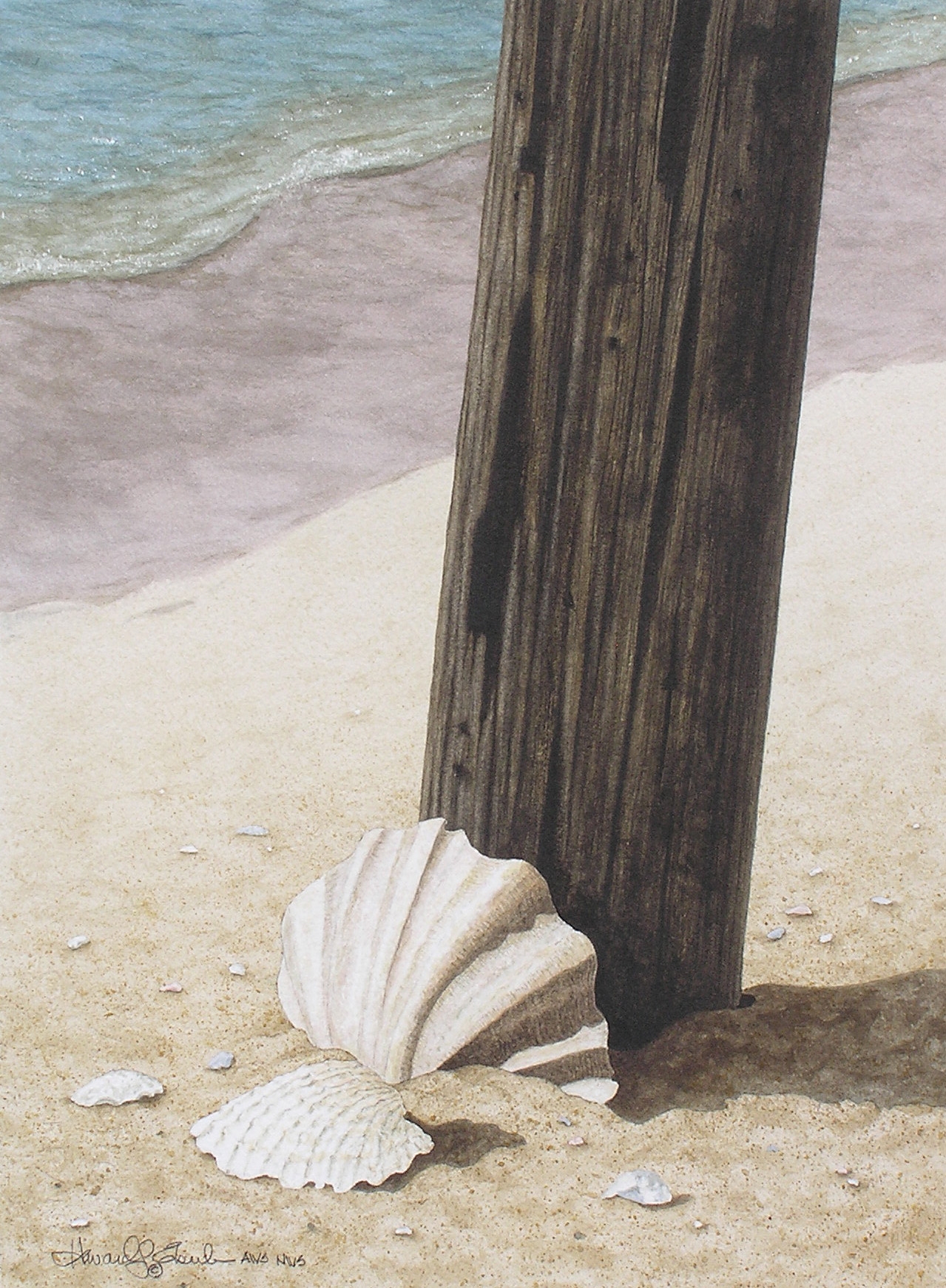 While on the tour, be sure to stop by the Rehoboth Art League's Corkran Gallery, where you'll be able to purchase raffle tickets for your chance to win Howard Eberle's original transparent watercolor, "Ocean Finds," which is valued at $975 and measures 26″ x 22″ with its frame. The artist has generously donated this piece of artwork to benefit the mission of the Rehoboth Art League. 
Howard Eberle is a self- taught American watercolorist who uses drybrush to create the realistic detail found in his paintings. He considers himself a portrait painter of objects and is often drawn to simple, weathered subjects ravaged by time. The peeling paint of wood, rust and stone are all elements that challenge him to create texture with his brush.
The piece is on display in the Corkran Gallery. Raffle tickets are $5 per ticket of five for $20 and may be purchased at the front desk of the Corkran Gallery through July 13, 2023 at 5pm. Ticket holders must be 18 years of age or older and need not be present to win. Please be sure that your phone number, address, email, and name is included on each ticket.
This year parking is very limited at several of the house locations. Free parking will be available at Rehoboth Elementary School, 500 Stockley Street. From this location, the Rehoboth Art League is providing Jolly Trolley transportation for ticket holders. Shuttle service, which will run continuous loops to all houses on the tour, will begin running at 9:45 AM and continue until the tour's end each day. Check the Jolly Trolley website on Tour days to track the route of each trolley in live time.
Sponsors
Support the work of the Rehoboth Art League by becoming a Cottage Tour event sponsor. With thanks to this year's sponsors: