Cottage Tour
July 13 & 14, 2021
The Rehoboth Art League is pleased to continue its Cottage Tour, now in its 71st year, in 2021. Though health and safety concerns prevented our event from happening in 2020, we are excited to announce that the 71st Annual Cottage Tour will be held virtually this July and will be filled with online home tours, homeowner videos, virtual tours of artwork, and much more. The Cottage Tour Committee, a group of hard-working volunteers, has worked hard to vet and secure another very special selection of local homes that showcase the best of the area's art and design. The homes on this event's 2021 tour offer a variety of landscapes, interior and architectural designs, ranging from historically significant to contemporary and sleek. Some homes have quite an evolving history and many homeowners showcase memories, artwork, and collections in creative ways. The Art League's Historic Peter Marsh Homestead will again be featured on the Tour, reinvented with contemporary furnishings and feel, thanks to the creative vision of our event underwriter.  
Homes on the 2021 Tour
Each home selected for this year's tour represents exceptional elements of design, both inside and out. Each homeowner receives an original artistic rendering of their house, courtesy of RAL's selected Cottage Tour Artist of the year.

Home No. 1
10 Queens Court
Rehoboth Beach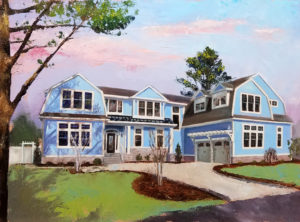 Home No. 2
134 Kingsbridge
Rehoboth Beach Yacht and Country Club
Home No. 3
27 Kent Street
Rehoboth Beach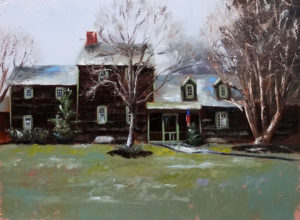 Home No. 4
The Peter Marsh Homestead
12 Dodds Lane, Rehoboth Beach
Home No. 6
20 Holly Road
North Shores
Home No. 5
75 Anchor Road
North Shores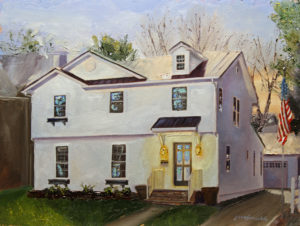 Home No. 7
108 Rodney Street
Rehoboth Beach
Home No. 8
1004 Scarborough Ext.
Rehoboth Beach
Cottage Tour Artist 2021
John Schisler is an award winning artist living in Delaware. His style can be considered Classical to Contemporary Realism.  His paintings have been juried into many local and national exhibitions including Oil Painters of America, National Oil & Acrylic Painter's Society, and International Guild of Realism.  He is a signature member of NOAPS. He has appeared in American Art Collector's Artist Focus and his artwork has been on the cover of Attraction Magazine and Dan's Papers.  John's paintings are realistic, colorful, and fun.
Ticket Sales
Tickets are $35 per person, and an online ticketing link for the 2021 Cottage Tour will available in coming months. Please check back.  
Transportation
While our Cottage Tour traditionally has patrons shuttling to and from each house on the circuit, our 2021 virtual Cottage Tour will allow you to access each home from the comfort of your own living room. No trolley needed, and no parking meters to fill. 
Supporting Organizations
The Cottage Tour would not be possible without the devoted partnership of several local nonprofit organizations, who coordinate volunteer teams to assist with staffing the houses during this event and providing patrons with detailed information about the art and architecture embodied at each location. We thank our partner organizations that will make our 71st Annual Cottage Tour possible.
Sponsors
With thanks to our 2021 event underwriter: