Gallery Talks
The Rehoboth Art League hosts Gallery Talks as a free opportunity for the public to delve deeper into the arts and humanities content of our exhibitions. A wide range of presenters—including exhibition judges, jurors, art historians, and artists themselves—provide unique perspectives on fine arts, their historical contexts, and how the arts contribute to the human experience.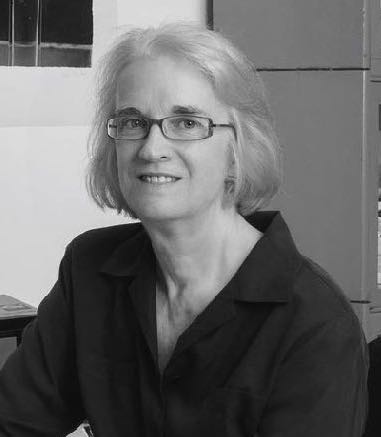 From the Juror and Judge
with Alida Fish
Saturday, Jan 5, 2:00 pm
Corkran Gallery
Join juror and awards judge Alida Fish for an overview of the RAL Regional Juried Photography Exhibition. This year's exhibition was open to all artists living in Delaware, Pennsylvania, Maryland, New Jersey, Virginia, and Washington, DC.  Hear her process of selecting works from submission images as well as commentary on some of the works in this exhibition. Artists are invited to have open or private feedback of their works. Exhibition page
Alida Fish received a B.A. degree from Smith College, Northampton, Massachusetts, and an M.F.A. in photography from the Rochester Institute of Technology, NY. She is Professor Emerita at The University of the Arts, Philadelphia, where she served as Chair of the Media Arts Department, and later Interim Dean of the College of Art, Media, and Design. She is currently the President of Fish Studios, LLC. Complete resume
A selection of her work will be on display in the Ventures Gallery throughout the length of the RAL Regional Juried Photography Exhibition (Jan. 4 – Feb. 7, 2019).
From the Judge
with Trudi C. Van Dyke
Saturday, June 15 2:00 pm
Corkran Gallery
Join Trudi C. Van Dyke,  judge of the Rehoboth Art League's 46th Annual Member's Fine Craft Exhibition, as she gives an overview of this large exhibition and discusses her award-winning choices. Artists are invited to have open or private feedback of their works. Exhibition page
Trudi C. Van Dyke received a B.A. degree from Davis & Elkins College, Elkins, W.V., and a M.S. degree from Montana State University, Bozeman, MT.  She is a national fine arts and crafts juror who specializes in contemporary fine craft, and has been the awards judge for dozens of major craft exhibitions throughout the United States. resume
This program is made possible, in part, by a grant from