Gallery Talks
The Rehoboth Art League hosts Gallery Talks as a free opportunity for the public to delve deeper into the arts and humanities content of our exhibitions. A wide range of presenters—including exhibition judges, jurors, art historians, and artists themselves—provide unique perspectives on fine arts, their historical contexts, and how the arts contribute to the human experience. 
From the Curator
with Molly Giordano and Margaret Winslow
Wednesday, December 1, 2021 (4pm)
Corkran Gallery
Join us for a Gallery Talk with Molly Giordano, Executive Director of the Delaware Art Museum, and Margaret Winslow, Curator of Contemporary Art at the Delaware Art Museum, for a behind-the-scenes look at the development of the museum's Afro-American Images 1971: The Vision of Percy Ricks exhibition. This exhibit, which was seven years in the making, revisits the visionary work of Percy Ricks, who in February 1971 presented an exhibition of over 130 works of art—drawings, prints, photographs, paintings, and sculpture—by 66 African American artists. By recreating this exhibit on its 50th anniversary, the Delaware Art Museum examines the artworks' role in the Black Arts Movement and questions why this exhibition was largely neglected by historians in the decades that followed. 
As a follow up to this free, public Gallery Talk, we invite attendees to register for the December 15 Bus Trip to the Delaware Art Museum, where a guided tour of Afro-American Image 1971 will be provided with lunch and time to further explore the institution's other collections.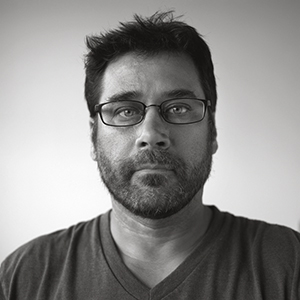 From the Juror
with Paul Rider
Saturday, January 15, 2022 (10am)
Join the Rehoboth Art League for a conversation with Paul Rider, juror of our 7th Regional Juried Biennial Photography Exhibition, which is on display from January 14 through March 6. Rider will discuss his approach to curating the exhibition, as well as highlight award-winning pieces.
Paul Rider is a Philadelphia-based artist and earned his BFA in Photography from Philadelphia College of Art. He received his MFA in Photography from Savannah College of Art and Design. From 2008 to 2010 he was a fellow at the Center for the Emerging Visual Artist in Philadelphia and was one of the founding members of the photographic cooperative Level 3, where he also served as exhibition curator/coordinator. He teaches photography at the university level and his artwork has been exhibited in Europe and throughout the US in museums, university and commercial galleries, and various visual art centers.