Gallery Talks
The Rehoboth Art League hosts Gallery Talks as a free opportunity for the public to delve deeper into the arts and humanities content of our exhibitions. A wide range of presenters—including exhibition judges, jurors, art historians, and artists themselves—provide unique perspectives on fine arts, their historical contexts, and how the arts contribute to the human experience.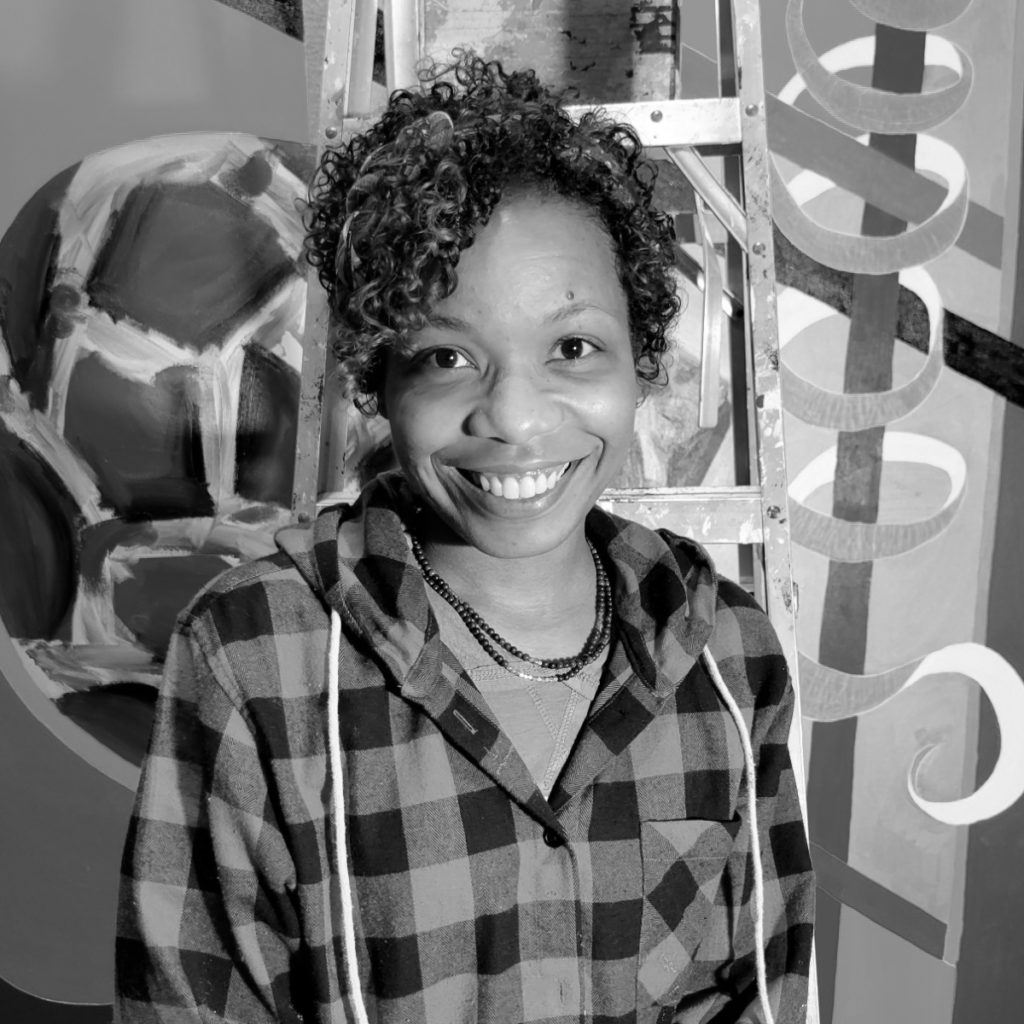 From the Juror and Awards Judge
with Kasmira Cade
Saturday, August 27, 2022 (10am)
Join the Rehoboth Art League for a conversation with Kasmira Cade, juror and awards judge of our 10th Regional Juried Biennial  Exhibition, which is on display from August 26 through September 25, 2022. Cade will discuss her selection and of the award-winning pieces.
Kasmira Cade is a visual artist, educator, independent curator, collaborator, as well as a community activist. A board member of the Delaware Institute for Arts in Education and member of several arts organizations, within the state of Delaware and nationwide, including but not limited to the Newark Arts Alliance and the National Arts in Education Association, Kasmira seeks opportunities to learn from, collaborate and work with other artists from diverse backgrounds. She has exhibited her work in several gallery spaces including but not limited to the Terry Foreman Gallery in Newark Delaware, the Chris White Gallery in Wilmington Delaware and the Viridian Gallery in Chelsea, New York. In 2015, she merged social justice initiatives with the arts and started the Arts and Culture Committee of the Metropolitan Wilmington Urban League Young Professionals. The committee still thrives today though Kasmira has taken an advisory role. Kasmira has been an Art Educator for more than 14 years. In 2021 she created two pieces on commission; one with the DuPont Experimental Station and the other with the 29th Representative District of the Democratic party.